About Harm Reduction
What is Harm Reduction?
One of the missions of local health departments is to address unmet public health needs in the community. The Mingo County Board of Health views preventive healthcare for people who use drugs, particularly those who inject opioids, to be one of these unmet needs. Harm Reduction Programs have been operating in West Virginia since 2011, providing sterile syringes, collecting non-sterile (used) syringes, and acting as points of access to prevention, testing and treatment for blood-borne diseases as well as providing family planning and referrals to medical treatment and social services.
Harm reduction is a public health approach that aims to reduce harms related to substance use. Harm reduction includes many options and approaches; it may also include abstinence, or not using substances at all. Stopping all substance use isn't required before receiving care. It meets people wherever they are in their substance use journey. Harm reduction strategies and services can lessen the consequences associated with substance use. The consequences include social, physical, emotional and/or spiritual concerns. It also involves outreach and support programs and referrals to health and support services. Harm reduction helps ensure services are non-judgmental and available to all.
Harm reduction treats people with respect. It helps people connect with others and develop healthy relationships. It involves working directly with people and their communities. The service helps individuals, families and friends learn harm reduction skills to apply to their everyday lifestyles.
Main Program Goals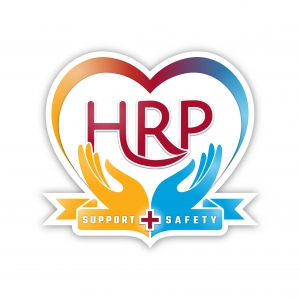 Reduced opioid overdose deaths through expanded access to naloxone (Narcan);
Reduced morbidity and mortality from HIV, hepatitis B, and hepatitis C through testing, referral to treatment, and sterile syringe access through a 1 for 1 exchange program;
Reduced number of sharps injuries due to improperly discarded needles;
Increased access to counseling and medically assisted treatment of chemical dependence through collaboration with local behavioral health providers;
Prescription and injection of long-acting naltrexone (Vivitrol) service for select patients who are in recovery from opioid and alcohol abuse.
Free Services for Harm Reduction
Naloxone (Narcan) Administration Class: This training opportunity is open to the public and FREE to attend. Please ask us for training dates.
Peer Recovery Coaches: Clients are able to speak to someone with questions regarding recovery. Our coaches will assist with placement into a program.
Social Work: Master level students from Marshall University assist with the program. Clients may speak with these individuals regarding food stamps, shelter, counseling, etc.
Nurse Practitioner: We have a nurse on site that clients may see if needed. STD, Family Planning, and testing for infectious diseases are available as well.
---
Frequently Asked Questions
Is this a drug treatment program or "rehab"?
No. Harm reduction is about meeting patients where they are in their readiness to recover from addiction. MCHD staff will inform patients about abstinence-based recovery programs, but this approach is not the focus of the MCHD.
How much will this cost the patients?
This initial consultation and sterile syringes are free, but additional testing or preventive medications may require patient payment or insurance billing. The Board of Health is offering this Harm Reduction Clinic to address unmet health care needs in Mingo County, but as with all our services, patients will not be denied care based on residence or ability to pay.
---
Finding the Hook: Changing Perceptions of Harm Reduction Strategies