Subscribe to Stay Informed
Matewan Town Hall Community Event
June 02, 2022
10:00am - 2:00pm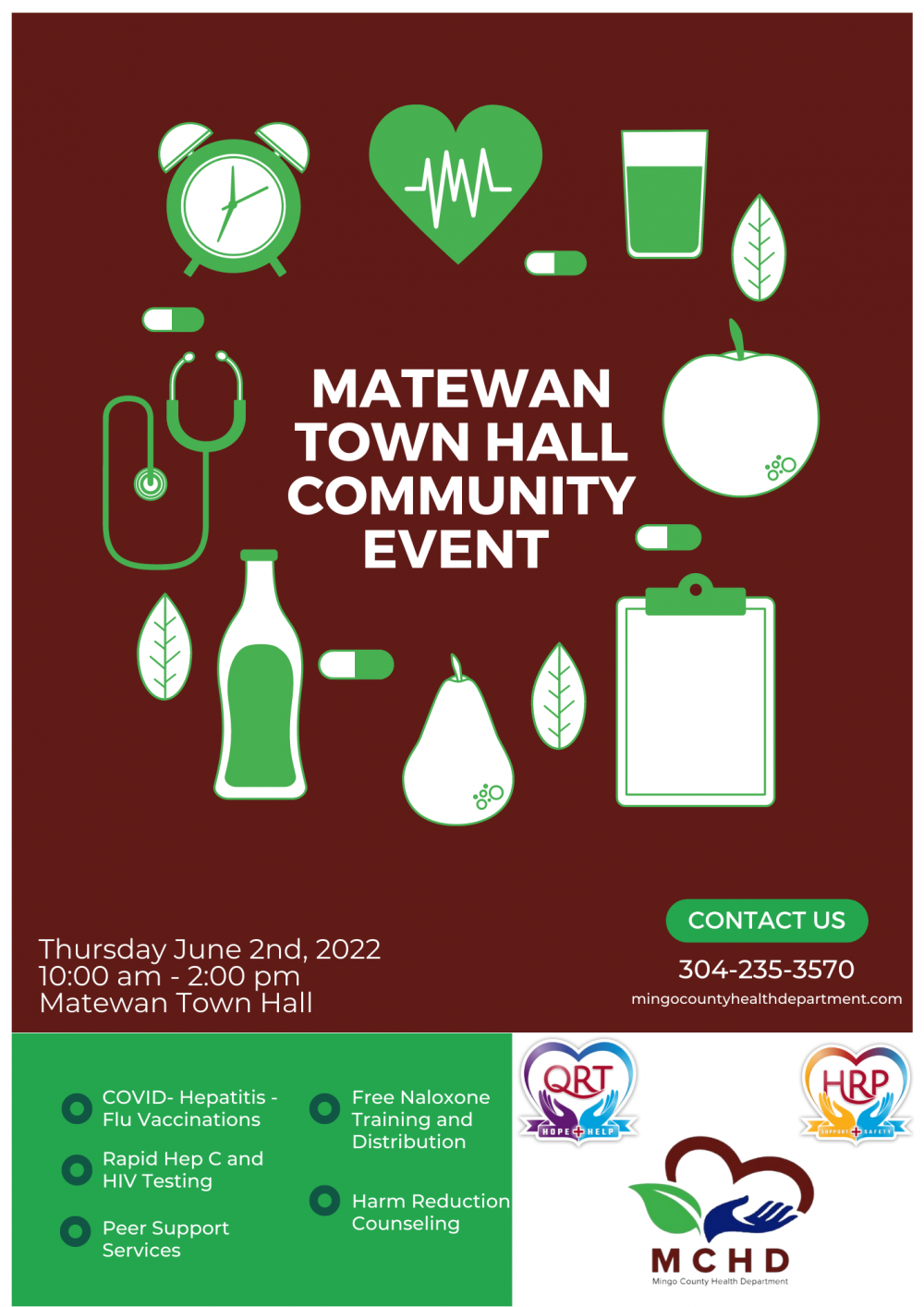 Team members from our Health Department, QRT, and HRP will be at Matewan Town Hall this Thursday, June 2nd, 2022!
Address: Historic District, 306 McCoy St, Matewan, WV 25678

•Learn how to use naloxone. The life you save could be someone you know.
•Sit down with our PRSS to learn more about the road to recovery.
• Harm Reduction Counseling.
•Receive COVID, Flu, and Hepatitis vaccinations.
• Testing for Hep C and HIV.
• And so much more!
Back to Calendar